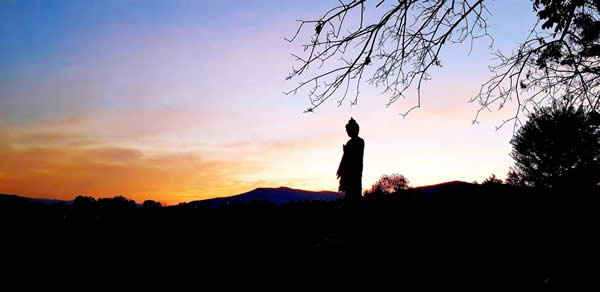 Due to the continuing effects of the Covid-19 virus, and in the interest of everyone's health and well-being, in-person meetings are cancelled until further notice. Please check back for updates on Rinpoche's plans for online curricula for this study group.
For questions or for more information, please contact the Office of Practice and Study by email at practiceandstudy@lotusgardens.org
The weekly study group was established for those in the vicinity of Lotus Garden who wished to deepen their knowledge of the Buddhist path through study and personal practice. Led by a lopön, or senior teacher, the group has met for sitting meditation and individual presentations and discussion. The curriculum has been rich and varied, comprising the three main stages, or yanas,of the Buddhist path: Hinayana, Mahayana, and Vajrayana. Through study, along with personal practice, the class has provided meaningful support for students, old and new over the past years.
Last update: 20 May 2020
Total Page Visits: 2171 - Today Page Visits: 4