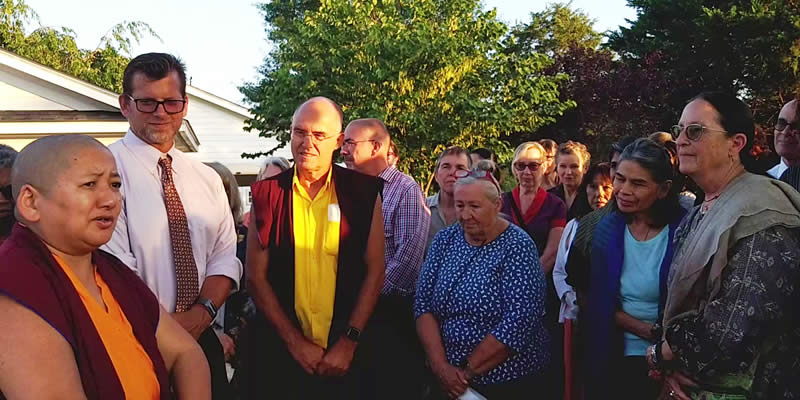 Sentient beings are buddhas, in actuality,
but obscured by incidental obscurations.
When these are cleared away, then they are buddhas.
—
The Great Chariot
The 4th Annual Mindrol Lekshey Retreat began on July 20th, as Her Eminence Mindrolling Jetsün Khandro Rinpoche continued a multi-year cycle of teachings entitled 'Natural Ease'. Rinpoche began this particular cycle in 2017 as a means for all levels of students to join together to receive the blessings of the wisdom teachings of the great master, Longchen Rabjam. His classic commentary, 'The Great Chariot,' on how to rest the mind in natural ease was composed "so that its readers could cross completely the ocean of sufferings of samsara to the fruition of Buddhahood."
In previous years, Rinpoche has guided students through the chapters of the commentary which focus on the preciousness of human life, impermanence, and suffering. The difficult subject of karma was the focus of this year's teachings. Through Rinpoche's great kindness, all practitioners, including those just entering the path of practice, were able to gain great benefit from these teachings.

«Previous | All stories | Next »
Total Page Visits: 1040 - Today Page Visits: 1